Hey Guys! I recently had the opportunity to install my Edelbrock kit on my 2013 Subaru BRZ. Below are my initial impressions of the kit from installation to first drive, and will update this thread with my findings as I continue to drive the kit.
Installation Time: 7 Hours
Installation Difficulty: ****
Installation Items:
- Edelbrock Kit
- Koyo Radiator w/ Perrin Hoses
- Perrin Water Pump & Alternator Pulleys
Previously Installed Engine Items:
- ACE Type B / 350 Header
- Fluidampr Crank Pulley
Unboxing:
This kit arrived via freight secured to a pallet. Everything was tightly packed, and no damage present on any components. The kit included a binder containing detailed, color instructions as well as a checklist of all parts in the kit.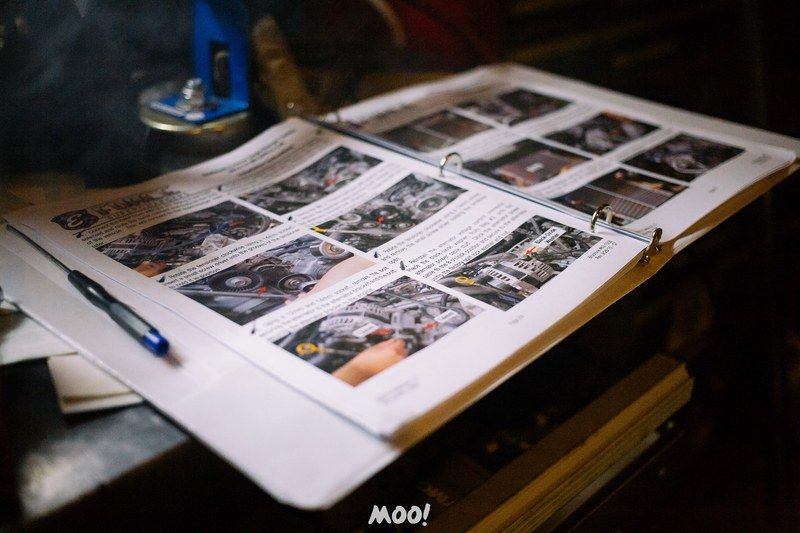 Engine Preparation:
The detailed instructions provided every detail needed to prepare your engine for installation of the supercharger. Everything went smoothly on disassembly, aside from the nest I found under my intake manifold around my knock sensor. Turns out something decided to call it home by packing my engine with insulation and feathers, who knows how long that was in there!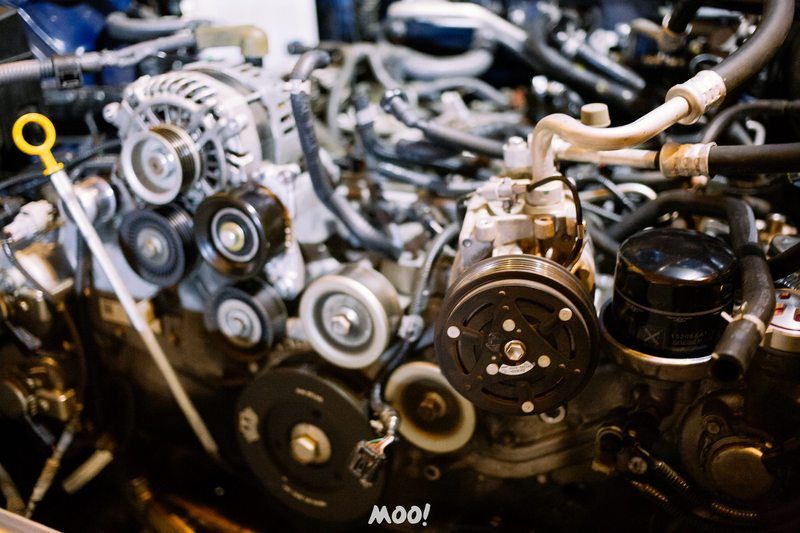 Koyo Radiator Installation:
The Koyo radiator is slightly thicker, and was expected to create fitment issues with the Low Temp Radiator that is included with the supercharger kit. Surprisingly, I was able to run the Koyo radiator without any modification by simply flipping the rubber isolators in the upper radiator brackets upside down. With a little finesse, the brackets slide right in, and everything lined up well. The welds on the LTR do touch the bumper beam, but I don't forsee any issues.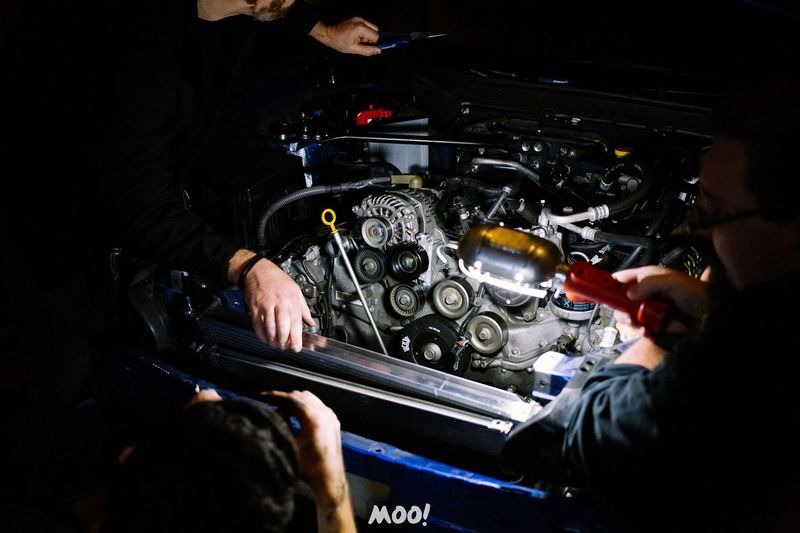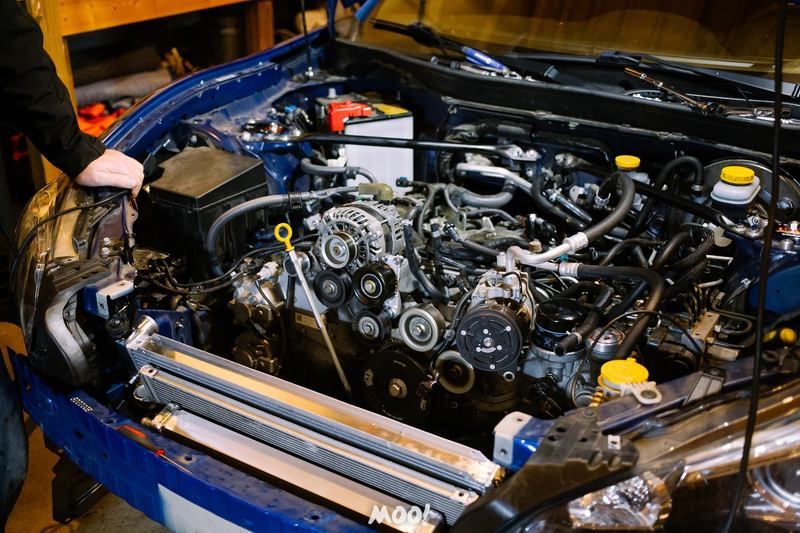 Supercharger Installation:
Again, instructions to the rescue, everything went smoothly, and fit perfectly. This kit took everything into consideration and was 100% bolt in. Brackets were provided for anything requiring relocation so no issues with fitting anything that was non factory or relocated somewhere non factory.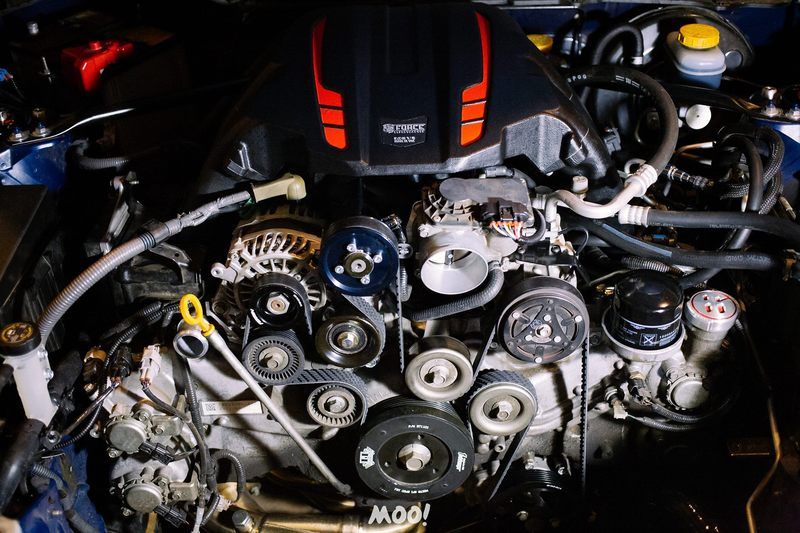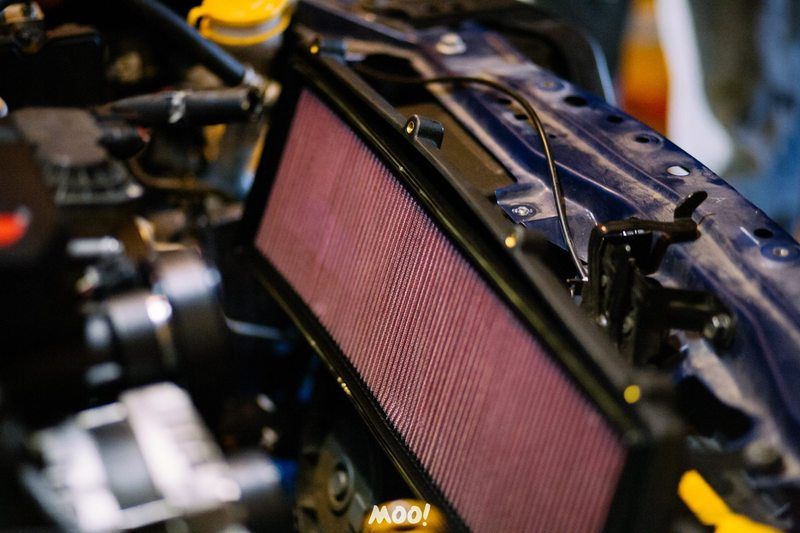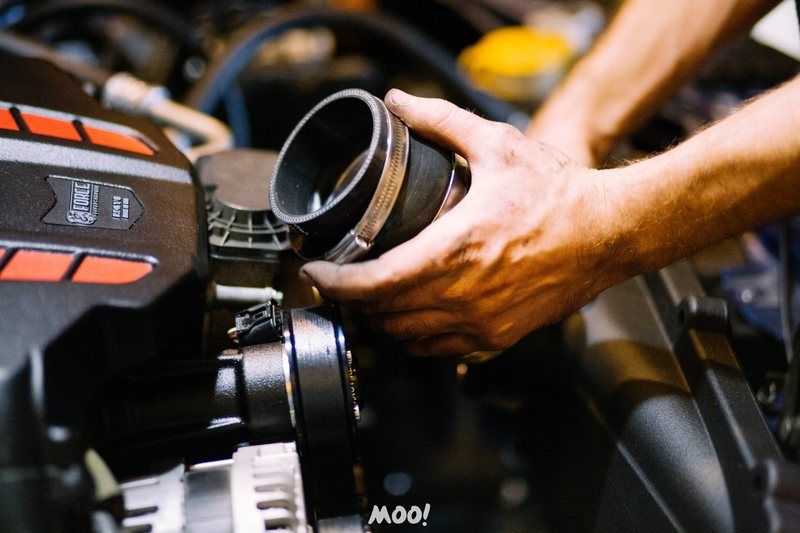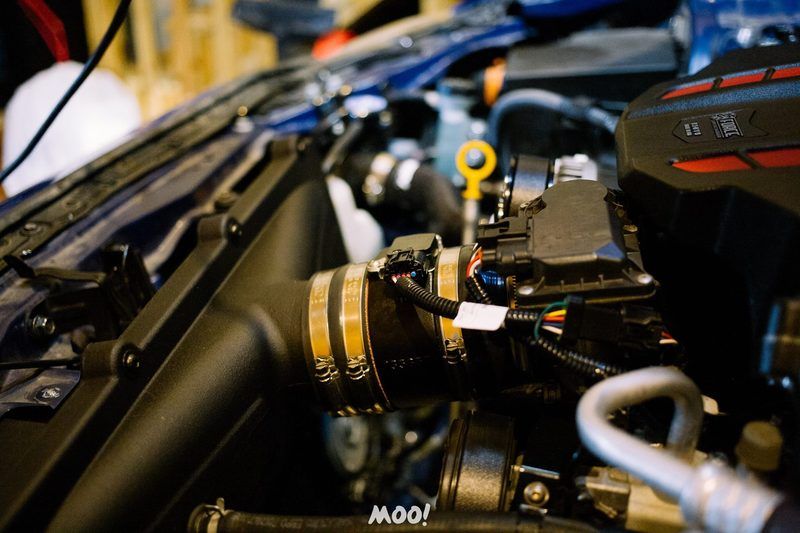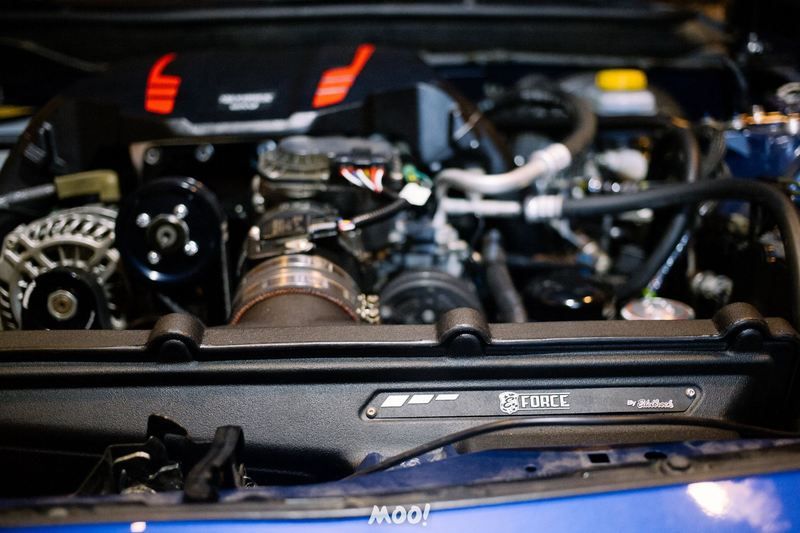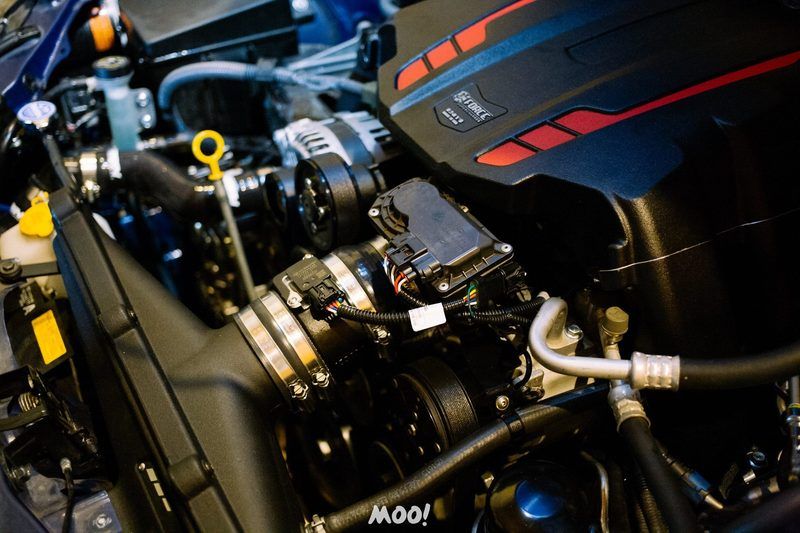 Initial Impressions:
This kit has a great powerband, and the power delivery is very linear. This will be the perfect setup for someone who autocrosses, and wants a predictable setup. Based on the capabilities in the TVS blower, I think there is still a lot to be had in terms of horsepower with a custom calibration. But so far it seems to hold its own. My roomate runs a Vortech kit on his BRZ, and the Edelbrock kit pulls about a car length on him even on the CARB tune. I did notice some tip-in knock with the CARB tune, however my IAM still eventually timmed to 1.0 (factory set to 0.7) so everything must be happy!
Sounds:
From in the cabin, there is no supercharger whine from the TVS, even over my quiet Borla factory axleback. However, it sounds like I can hear the bypass valve ever so slightly under heavy driving.
Maintenance:
The belt for this kit is $10 on Amazon, making it a very cheap replacement should any issues arise! The belt is also easily accessible, and can be changed without removing anything from the car. Everything is easily accessible with the exception of the clutch slave cylinder bleeder. But it is still doable.