Guess we just broke our own record !
Accelerated Performance went back to the track today to see if a little 'driver mod' could improve on our 12.1 Pass.
The car was ran twice - 12.4 @ 124 was the first pass of the day.
Car was hot lapped and results were exactly what we expected.
11.3 @ 127 !
Car was ran the same way it was just last week - e85 from the pump and 20PSI
Nothing sneaky, no weight reduction etc etc.
I guess 'driver mod' can go a long way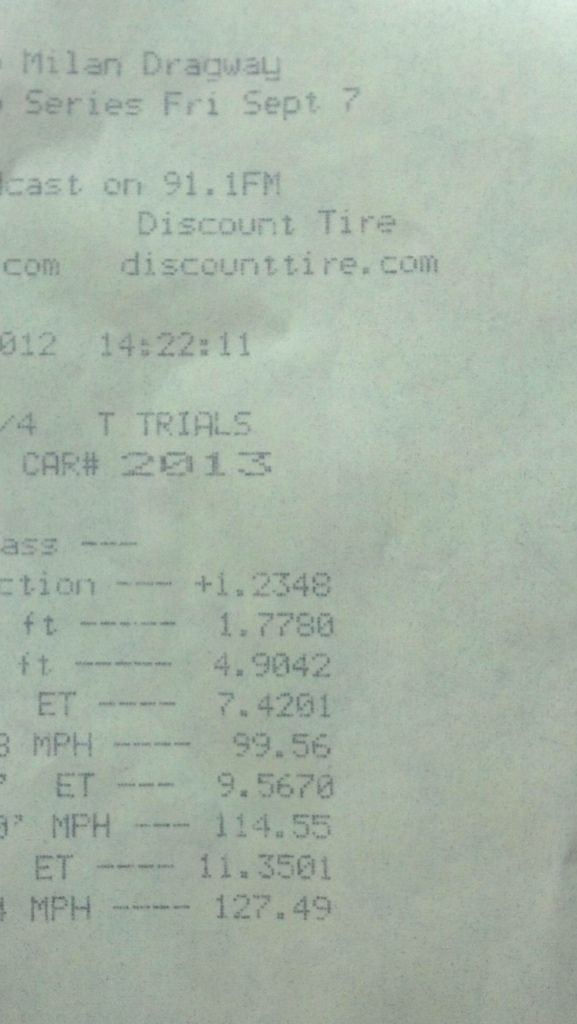 We hope to bring the car back to the track in the near future to improve on this time... We know the car can achieve 10s AS-IS.
For those of your that are wondering - this car is configured in a way that I would feel 100% comfortable delivering to a customer. We all want this car to go fast, but what's most important is testing out this package in the way a customer would want it.
If you want the BRZ-400 package, and have e85 local - this is the way you could drive it every single day.
Regular Pumpgas won't be as impressive, but a simple meth injection kit can bring the performance very close to this e85 configuration.
Road course car need not to worry.
I've been testing a very similar setup and it's been taking very abusive 20-30 minute track sessions.
Car details -
440WHP 340WTQ - DynoJet 224
STOCK LONGBLOCK.
Accelerated Performance BRZ-400 Turbo Kit @ 20PSI
AEM Tru Boost Controller
Stock Header
Accelerated Performance catless turbo back exhaust
OMNI 4 BAR Map Sensor
DW65 Pump
DW900 Injectors
Exedy Clutch
Car was tuned using the factory computer using EcuTek RaceRom.
-John