Quote:
Originally Posted by
drifter
Are you sure it's not from a sticker that was on when delivered? I have a few of those still on my car. It appears they waxed over these lines on my WRB BRZ.
Positive. I added arrows to the pictures to show where the line is that I'm talking about. It definitely in the paint and not shadows or anything. It's visible when there is direct sunlight on that side of the car. As you can see in the pictures, it doesn't follow the body lines and is a little wavy. I'll see if I can get an HD video of it if the sun ever comes back out today.
Here's bigger pics with no thumbnails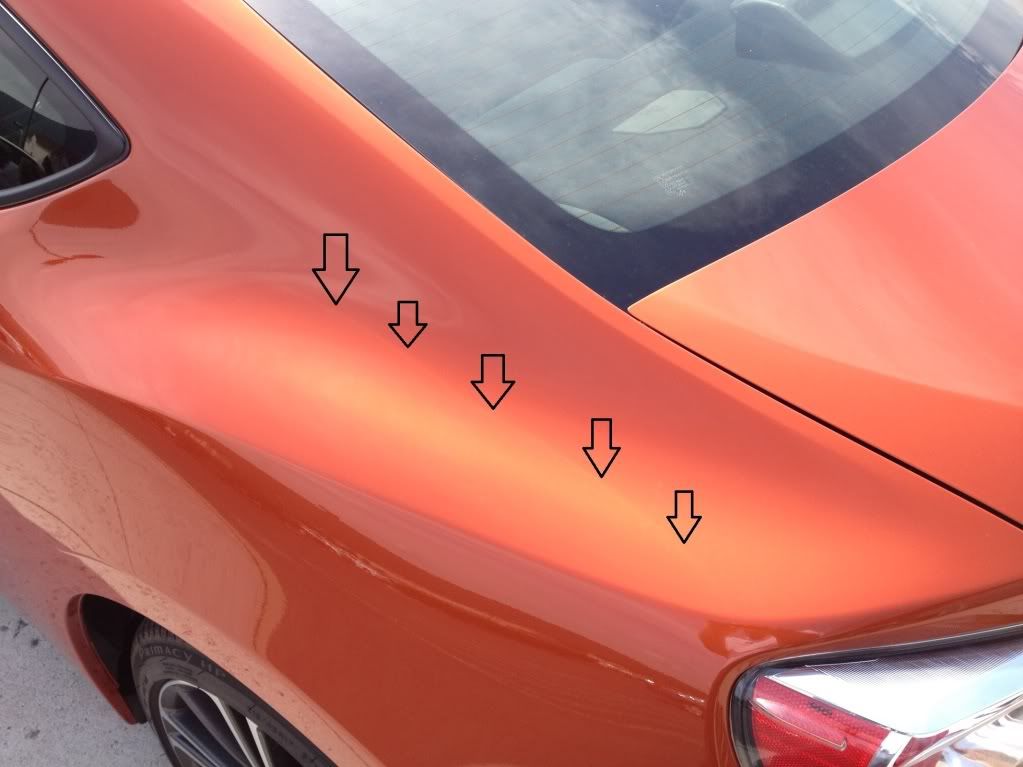 Ruskymx