The OP looks to have HVT camber plates. I do too. I also have a failure of the strut tower brace, passenger side. From the way the parts fit I doubt the camber plates are a contributor to this problem.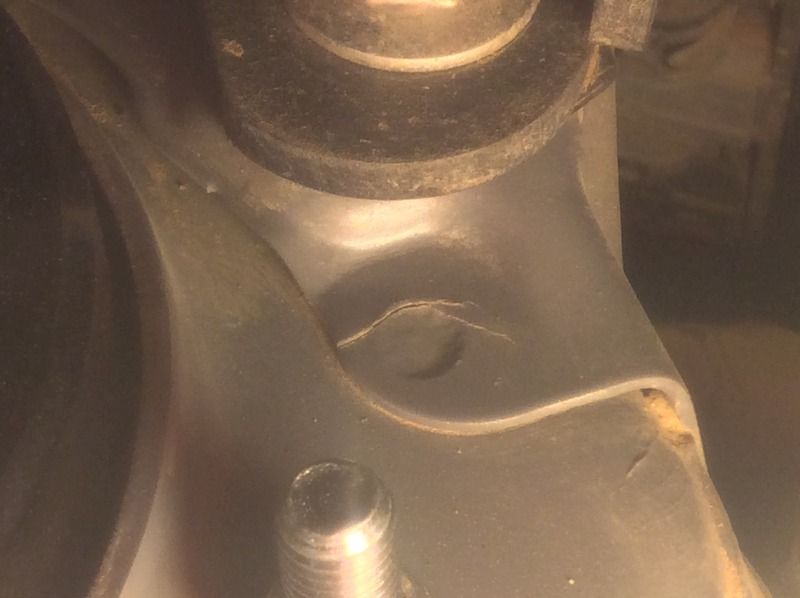 Granted, my car has been used
very
hard, it has completed 40+ RallyCross events, and 25+ have been with a second driver. It has also had a GrimmSpeed triangulation bar on it for roughly 55k miles too. I just found the crack while installing lifting spacers a few days ago. I have no idea when it started.
Is it too soon to call this an epidemic? ;-)