so im 100% sure im getting my ecutek stg.2 from you guys when i return from my deployment amongst other things! lol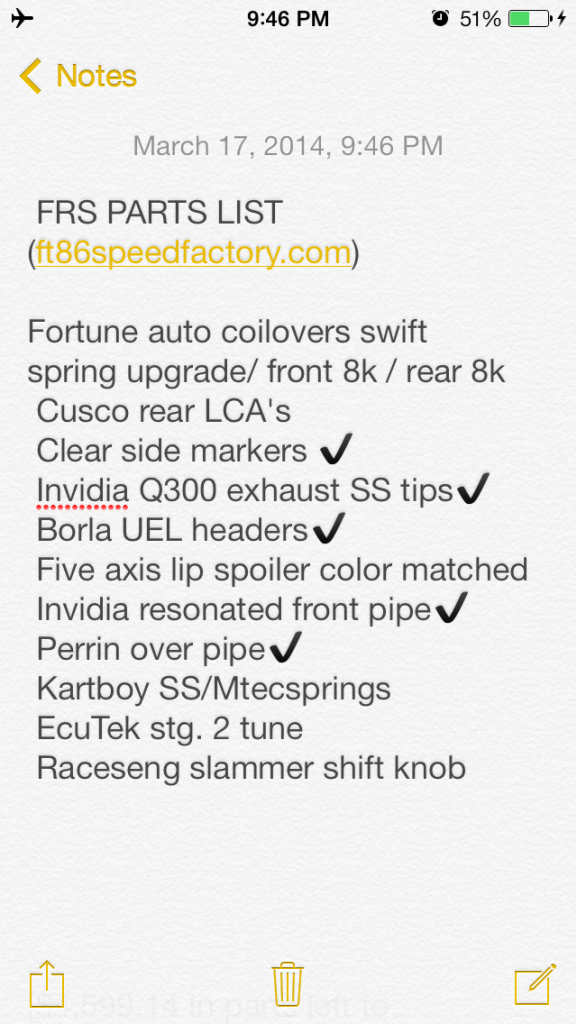 (checked off parts are installed on my frs) the spring rates are just put there for organization im not sure what i should go for i was hoping you guys could help me out on finding the right choice?
anyway back on topic! lol will i have to specify in my order with the ecutek stg2 that i have the uel setup to better help me out? and it is plug and play right? or do i have to find a shop in my area to tune or setup?