*** VOTES ARE ANONYMOUS ***
I'm thinking of getting "STUDENT DRIVER" signs for various reasons...
1] Mock the JDM Shoshinsha/Wakaba badges people have which mean the same thing.
2] These signs in English are a thing in Japan like how they rebadge "Toyota 86" to "Scion FR-S." My car with JDM parts trying to be USDM will make it even more genuinely JDM.
3] Removable/reusable so I can put them on/take them off as I please.
4] Drivers on the road will space themselves from me, creating an invisible bubble.
5] Even the best pro race drivers constantly learn to perfect their driving technique. We're all students of driving, especially in a car purpose built to teach us how to drive.
Con: Tacky - may draw unwanted attention.
Style A
$5 for a set of 4 for all sides of my car.
The most generic and genuine looking. Cheapest option.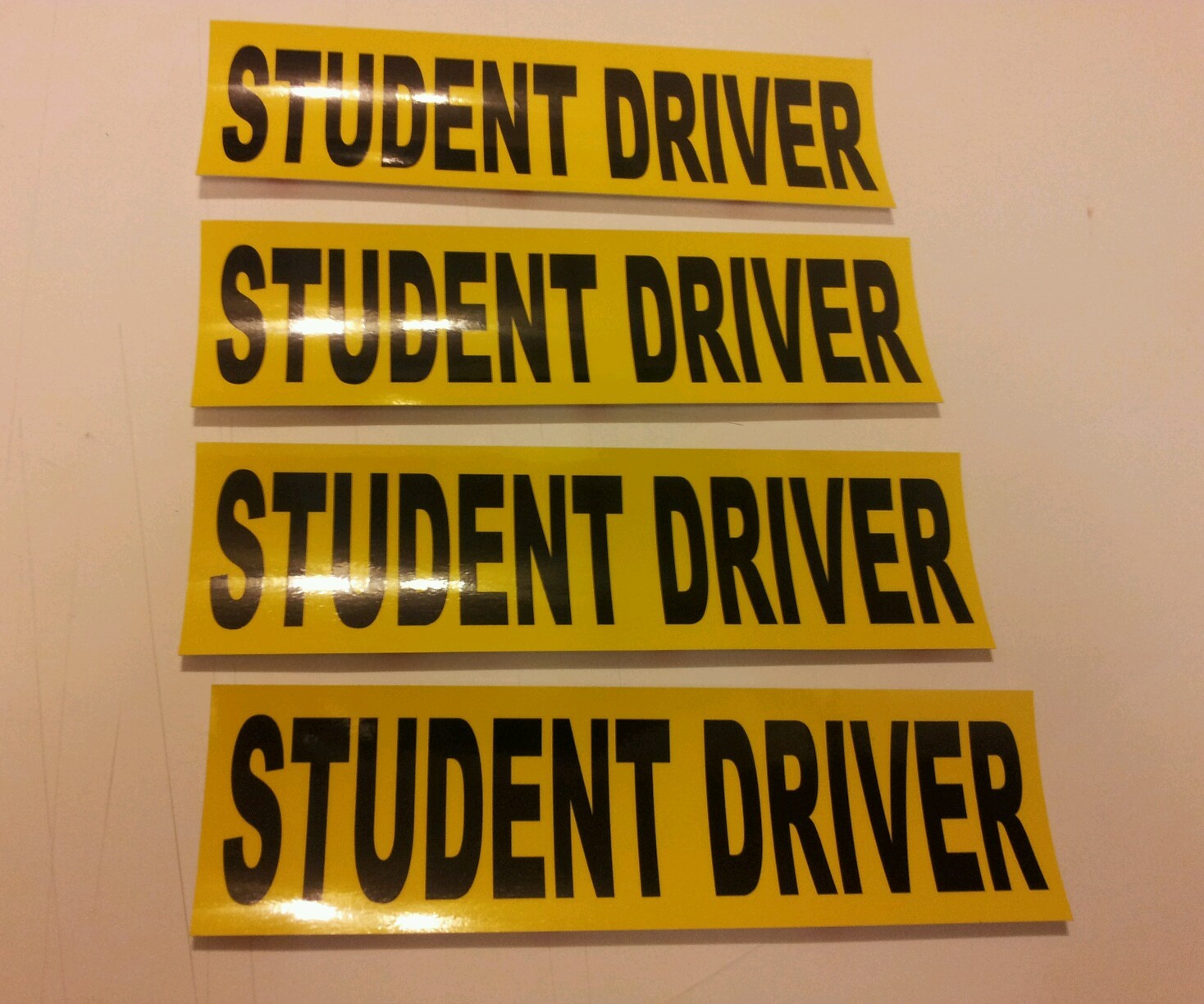 Style B
$15 for a set of 3.
A bit more stylized. Only 3 pieces so front of car won't get one.
Style C
$7 each.
Most stylized. Font makes it look like any other car sticker if you don't read the words. I'd get 4 for all sides of my car making it the most expensive option at $28.