Hey there! As someone else who moved from a much warmer climate (Arizona) to Chicagoland, I'm sorry and I feel your pain. haha
I moved here owning a 4Runner, and then sold it to purchase my FR-S. I say keep the car, and here are my insights on your concerns.
1) Illinois actually has a pretty large population of sports cars, and quite a few FRS's/BRZ's. I'm an admin for the Upper Midwest FR-S/BRZ group on Facebook, and we have a pretty strong following. There's also a Chi-Town 86 group with pretty much all the same members, although it's focus more on owners in the city actually. Illinois is centrally located in one of the best places in the country for any sports car/motorsports enthusiast. There are lots of race track within a 1-4 hour drive from where you will be living, and a very strong grassroots motorsports scene. There are some very competitive autocrossers in both the Milwaukee and Chicago regions, and tons of track day events. You won't be lonely here! That being said, there are plenty of immature ricers here too, and some idiots may try to race you. I've had it happen maybe once in almost two years of ownership, you just have to ignore them.
2) Absolutely get a spare set of wheels with winter tires. There's no better option, and in my opinion running any other sort of tire isn't an option at all. There are plenty of used setups for sale if you don't want to buy new, but a good winter setup comes pretty cheap. I bought a set of Bugeye WRX wheels for $200 and put some 205/55/16 Blizzak WS-80s on them, and it handles awesome in the winter. Does pretty well at ice racing on frozen lakes too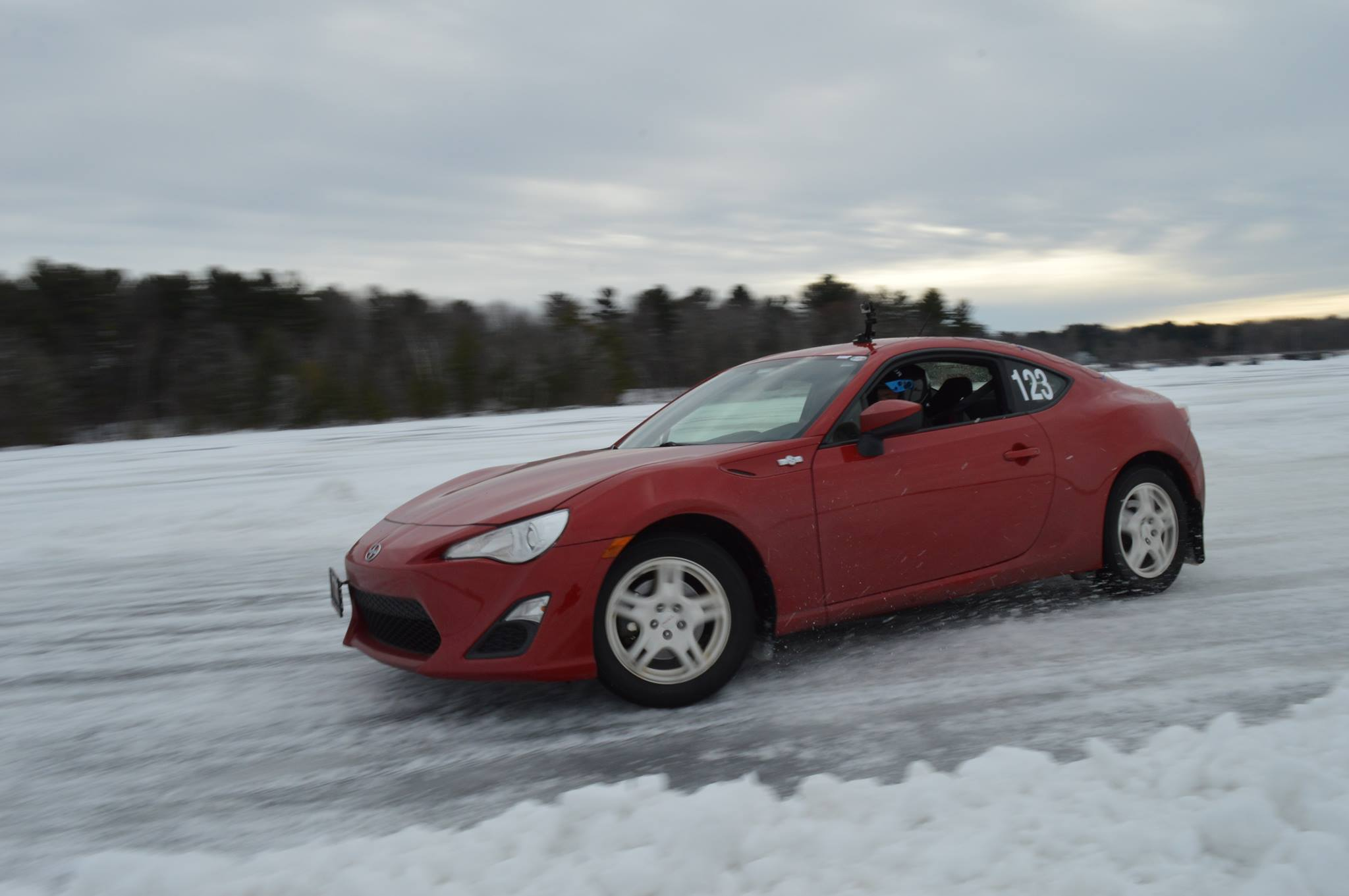 3) I've had very positive interactions with people around here. If it's a non-person approaching me at a gas station, they usually just compliment me on my car and ask me how I like it. If it's another enthusiast, they usually ask me how I like the car and go on about how they had considering buying one. I think you may see a bit of the same stereotypes that generally come around these cars, but that'll be the case anywhere. Most "normal" people don't even know what these cars are, and will make their own assumptions of you based on their opinion of sports car owners in general. haha
I say you keep it! Unless you want the excuse to buy a new and/or different car. haha But as for your concerns, I wouldn't let them deter you from bringing the FR-S.
If you're on Facebook, join the Upper Midwest FR-S / BRZ / FT-86 Owners group. We're a very friendly group and always happy to welcome new people to the area! Lots of us are pretty active in autocross and HPDEs, so if that's your thing or something you're interested in we're more than happy to offer advice and help out.
Welcome! (Go buy a GOOD winter coat! haha)