Quote:
Originally Posted by
steve99
Quite an unusual fault.


Can you log the ethanol sensor input volts to ecu. Ie if its evap connect log evap. If its rear 02 lg that. See if sensor input actially changes when you hit that rpm range.


Also compare that to the reading you get via the ethanol guage or blutooth app. Does it drop at same time ?
What do you use to view your logs? I've been exporting them into sheets and there has to be something better.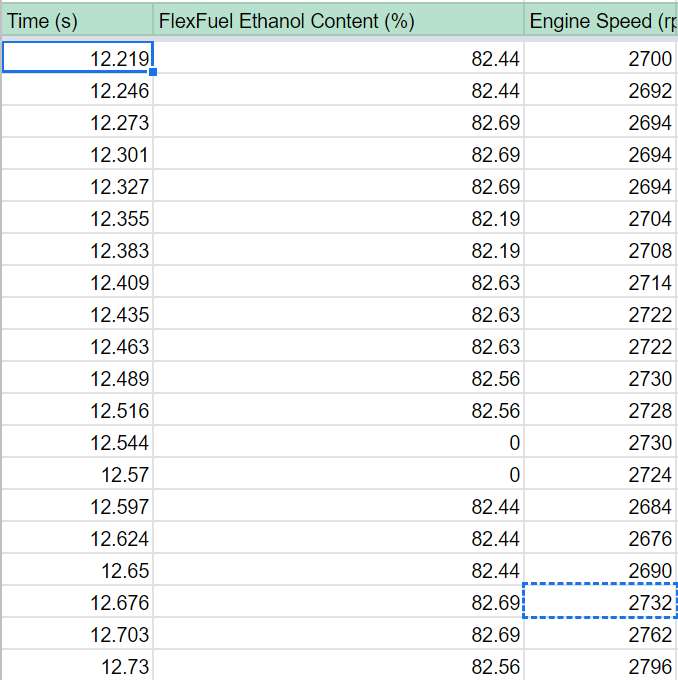 This is the issue I've been running into.
It's such a small time frame, but you can feel the engine hesitate for a second. I doubt the app sample rate is high enough to show a 1-2 ms drop on the signal, much less me being able to see it
Also, I will log that when I get a chance to.