First off, I can't take credit for the idea because I bought them from Scooby South because he wasn't able to use them in the STX class.
They are only the 4-pot calipers and the rotor diameter is only 12" (compared to the stock 11.5"). They shave 16lbs per corner and are about 1mm thinner. However, since they are designed for a 3300lb WRX, I'm not worried on a BRZ.
There was one exception to this kit, the bolts supplied don't work with the bracket, you'd have to order the 08+ specific bolts. The Part# is 230-10425 (they are 7/16-20 x 1.50 hex bolts - you will need 4) for those interested.
Kit part #
140-9193
Subaru WRX 03+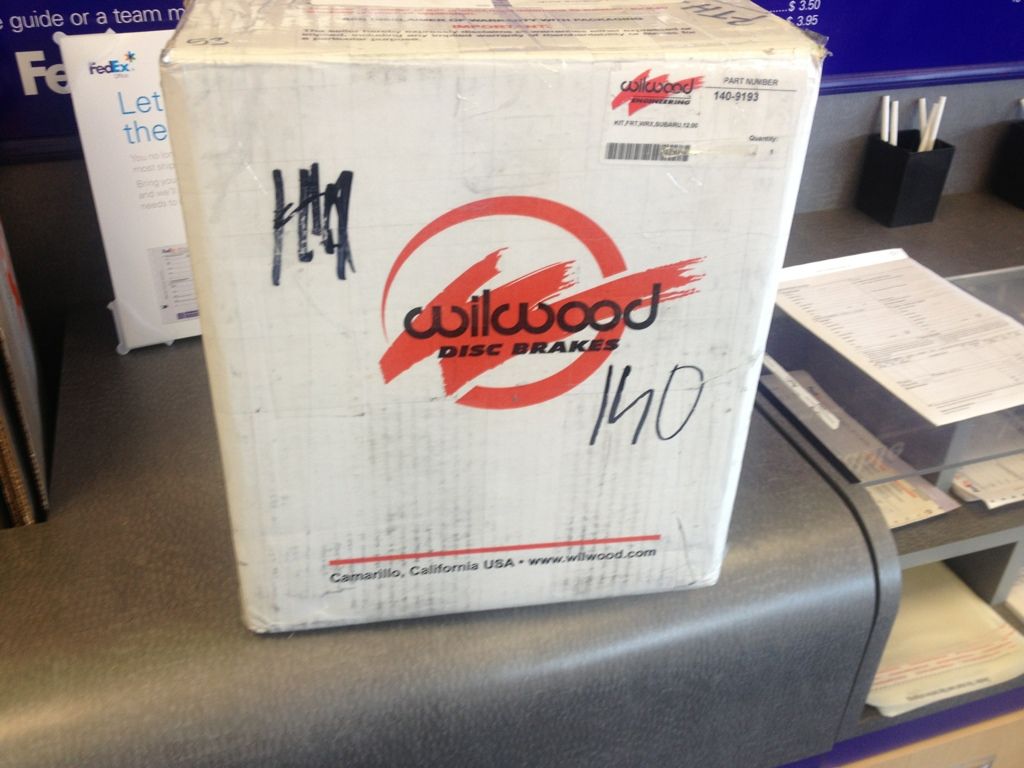 The kit: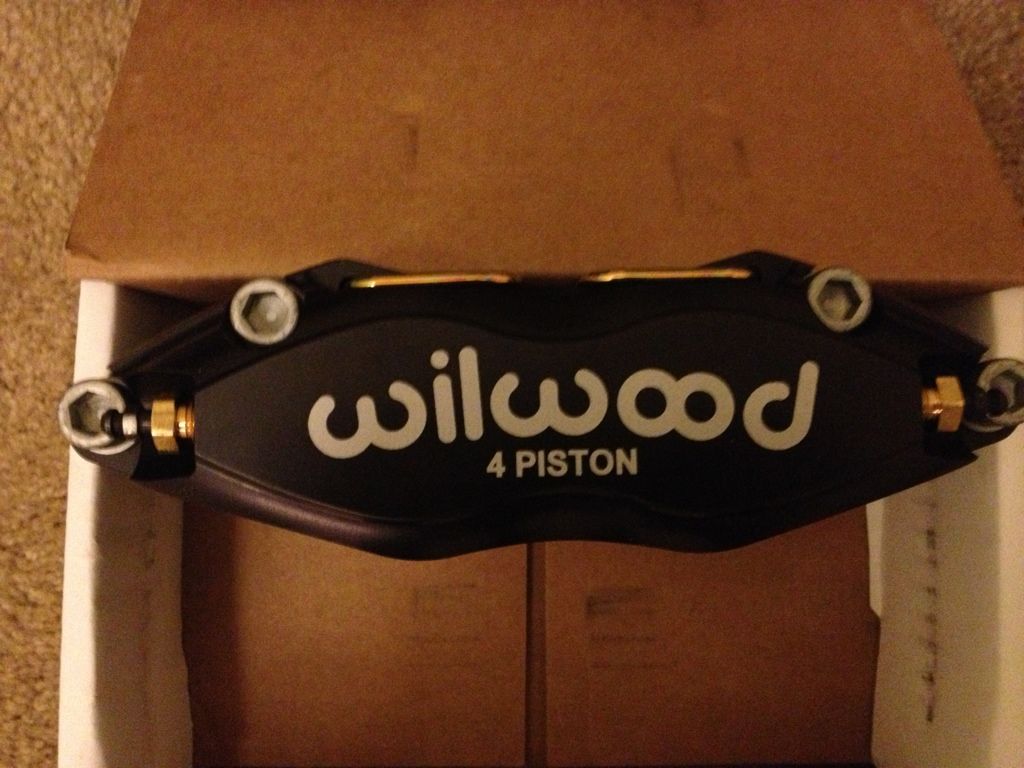 Install - I had Brady up at Pure Automotive install them. It was pretty straight forward. The kit comes with everything including stainless lines.
Review - The car has really come to life. The brake feel and bite is much improved. The car is so much faster on back roads now. I'm very happy with the purchase. I had a little bit of clanking noise (perhaps pad knock back) early but that has seemed to go away. It could have just been breaking the pads in. This is my first aftermarket kit. With BMW and Porsche you have a lot of OEM options.
The kit runs about $1K, which puts it at a price point between a stoptech slotted kit and the 6-pot 13" wilwood kit that runs about $1.7K. So this is a viable option for guys on a budget but want some improved performance.
FYI - That strut assembly is not mine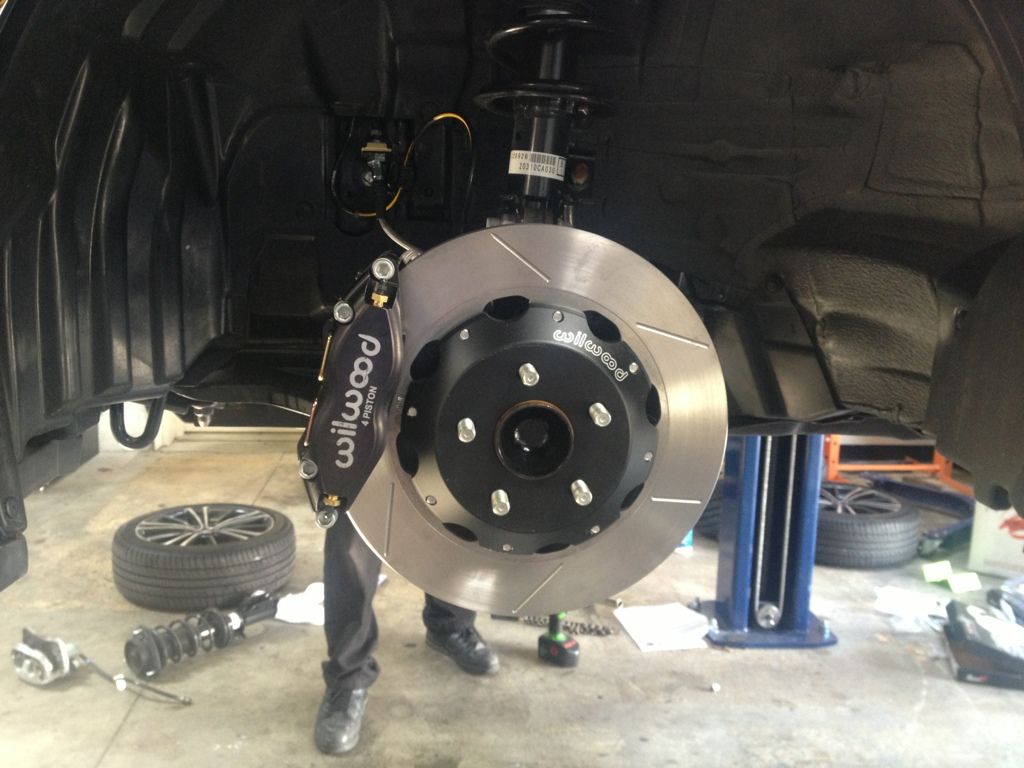 I'm sure from a roll they look real nice, but parked..almost stealth: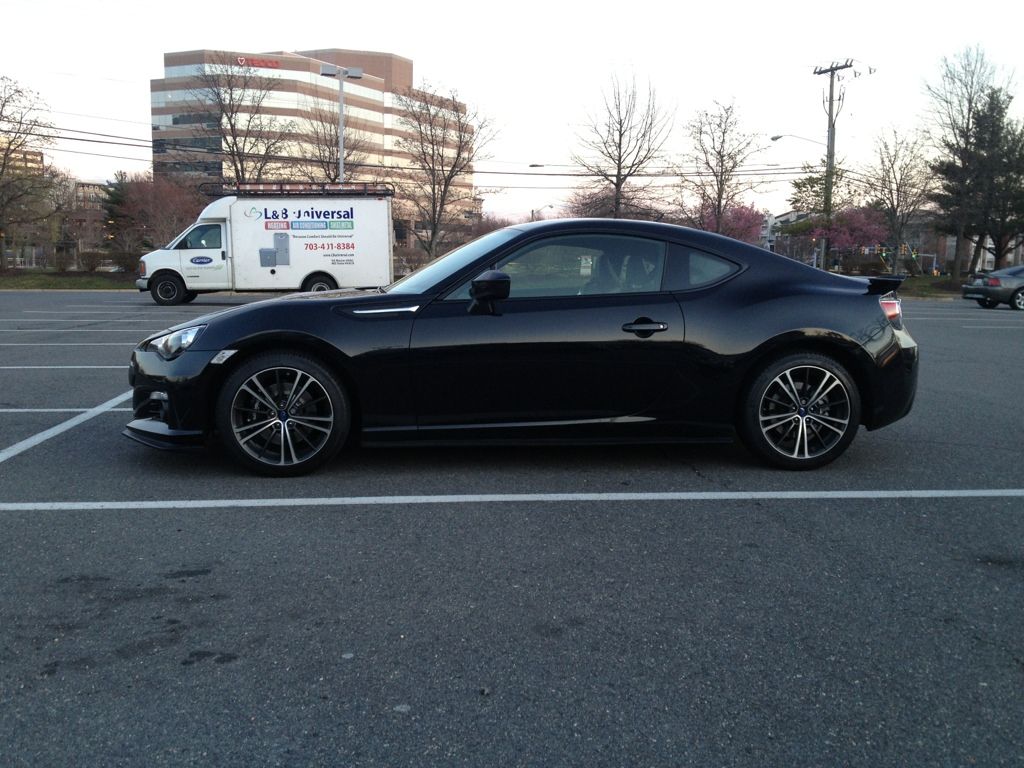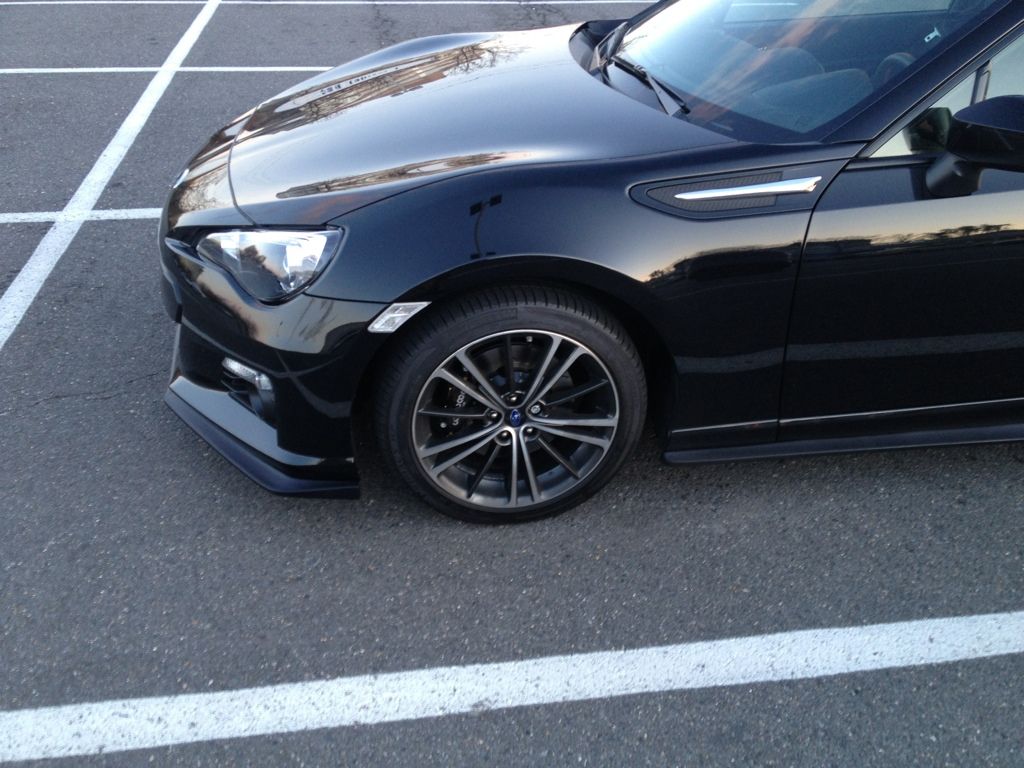 Driver's Side: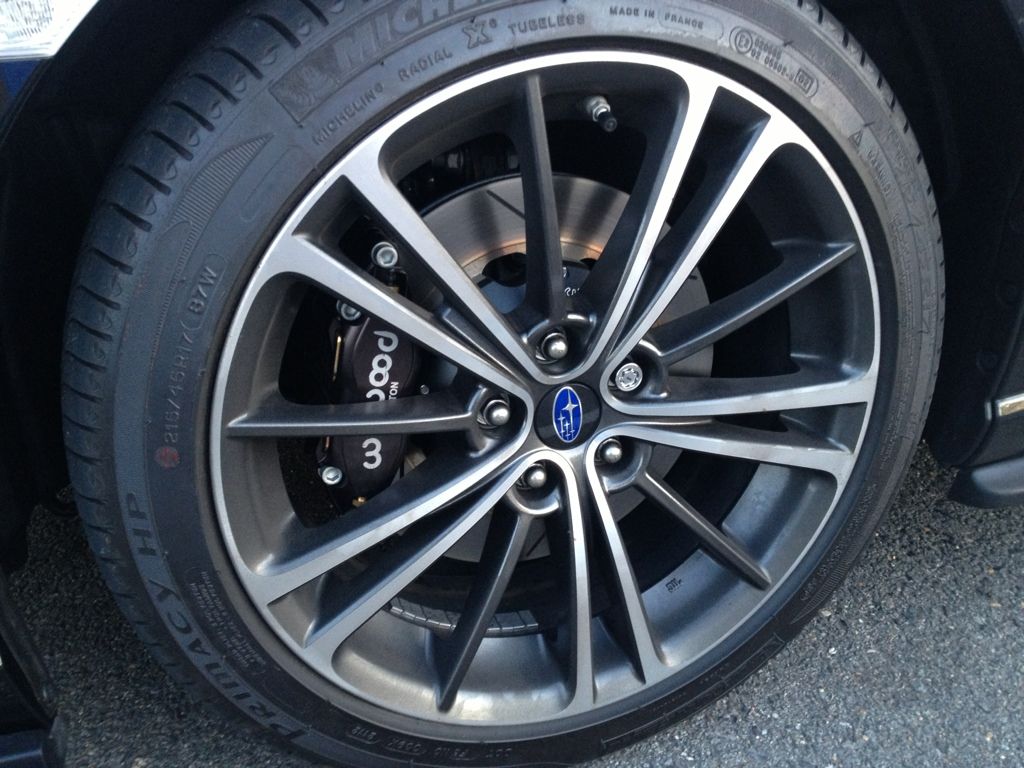 Passenger's Side: