Hi All,
We wanted to let everyone know with the changes to the business last year, I personally went back through all our 86/BRZ tunes and started from a blank canvas. I felt the way the tunes were being handled from initial delivery to final revisions for all our customers, new and old, was not to the level I expected. At the end of the day I am the owner and the lead calibrator of Delicious Tuning, so I can only blame myself on this.
So about a year ago, I made the choice to rebuild the process, work with some highly technical engineers in airflow design, and network/server automation so that we can build a better tune (better airflow in and out of the engine) and have a faster turnaround time (hopefully finish that up this year). It seems that the changes we introduced so far have worked well, as we became the #1 EcuTeK Dealer in the world. Thank all our customers for their support, it was greatly appreciated.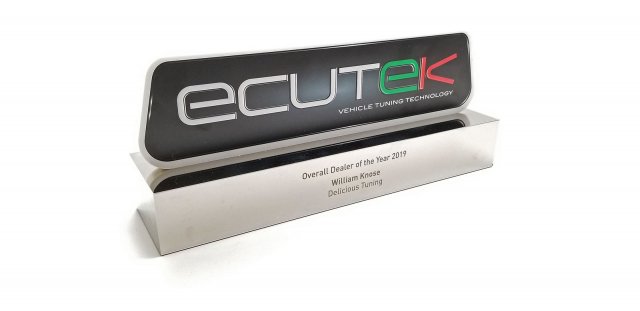 All the NA tunes we offer are brand new as of March 2019, they included extensive testing on quite a few header designs, including specific tunes for the following applications.
2013-1016 Intake Intake Manifold
- Stock 2013-2016 header,
- Stock 2017+ headers,
- ACE 350,
- JDL 4-2-1
- Tomei Unequal
2017+ Red Intake Intake Manifold (manual cars)
- Stock 2013-2016 header,
- Stock 2017+ headers,
- ACE 350,
- JDL 4-2-1
- Tomei Unequal
The major difference between the old/new tunes is in how the ECU adapts to sensor inputs, in what scenarios it adapts, how it adapts in those various scenarios and how quickly it will make changes. These adaptation help smooth out the power delivery, offer a wider / more controlled throttle input, and adjust to the environment conditions more so than before to ensure as much consistency.
Of course we are now using EcuTeK BlueTooth Connect and taking advantage of this through some cool features
EcuTeK BlueTooth Connect Delicious Tuning Customization
- Custom Traction Control Level Slider
- Custom Pops & Bangs Level Slider
- Custom Crackle On/Off Switch
We also have been developing tunes for the following:
- Greddy ITB's - Manifold Air Pressure Sensor Based
- Greddy ITB's - Alpha - N Based (throttle vs RPM)
- Full Blown Motorsports Manifold
In the works are some custom setups we are hoping to release this year, based on the results of of the customers we are working with. The plans are to increase the NA power above what the current limits with the current level of parts in the market.
There is also more in the works this year with further safety features and cool tricks we are implementing with the ECU. So be on the look out.
Safety Features In the Works
- Triple CEL Blink: to notify you when the VVT is not enabled. This is to inform you to drive lightly, as the cams are not active. (complete)
- More custom check engine lights coming for additional safety measures as the year progresses
Cheers,
William Knose
Delicious Tuning
Pushing The Boundaries Since 1999