Quote:
Originally Posted by
StraightOuttaCanadaEh
Came here to see if you have a sound clip of the JDL with the R400. Are you planning on posting one?
Yes sir! I've posted around in the Technical Topics forum already but I realized today that I hadn't updated my Journal!
Well, now is better late than never. Sound clips will be below the incoming wall of text.
So to backtrack a bit on the JDL 4-2-1 header from a purchasing decision and onward from there:
When I bought this car, my original plan was to eventually upgrade the header to try to eliminate the torque dip when I could justify it and was comfortable with foregoing some warranty. I was after the highest possible gains, and I'm not a fan of the UEL sound on the Toyobaru twins (with classic WRXes it's a different story), so naturally that lead me to the ACE A350. However, in Canada, where the weaker Canadian dollar, shipping fees and taxes/duties are the enemy, the ACE A350 was really cost prohibitive compared to other, more common options.
When JDL released their 4-2-1 EL header, I was definitely intrigued given their reputation of offering very high quality parts that provide some of the best gains in their class at very reasonable prices. I was hoping that the 4-2-1 EL header would be more similar in price (in Canada) to their UEL or 4-1 EL offering compared to the ACE, and I was not disappointed.
Compared to the ACE A350 (non-coated) and a Delicious Tuning remote ECUTek tune, it cost me over $1000 less to get the JDL 4-2-1 (w/ full cerakoting) and a custom dyno tune with OnPoint Dyno.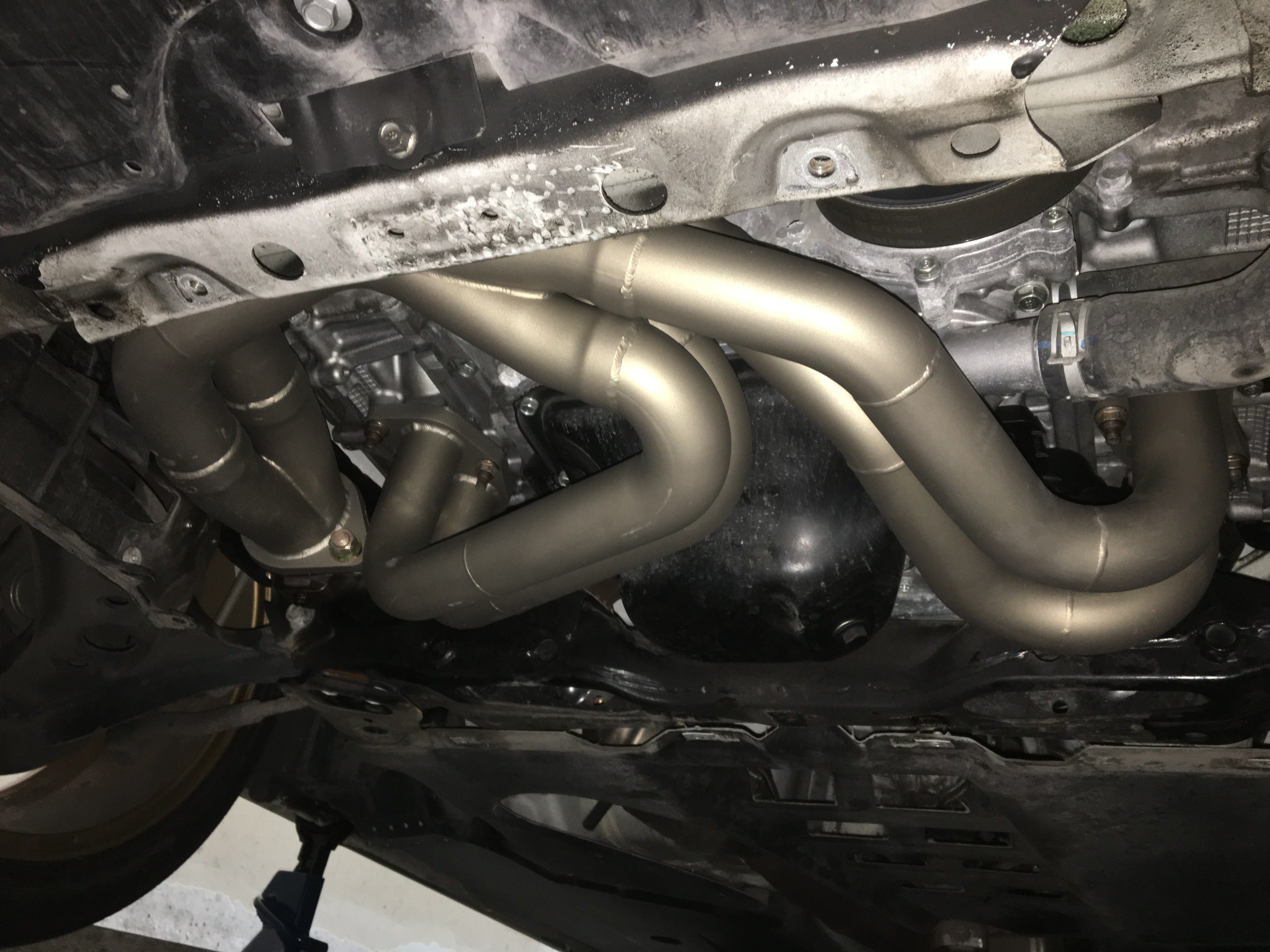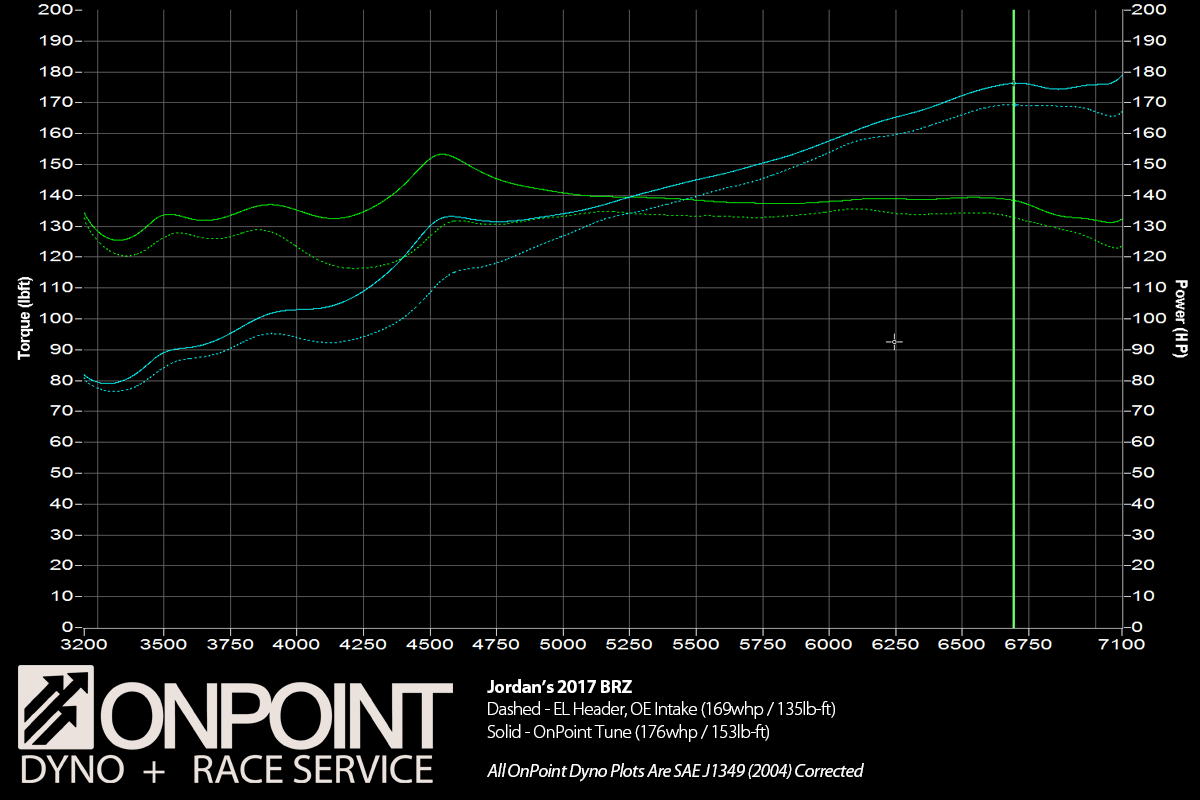 Sasha said that it's one of the highest HP NA BRZ's he's ever had. Car pulls strong right to redline and the torque dip is all but gone. These numbers are with the stock intake, stock overpipe and stock front pipe still in place.
For reference, this dyno is a bit of a heartbreaker... stock BRZ's typically make anywhere from 140 to 155hp on this dyno.
For more reference
a 2014 FRS with a catless JDL UEL header made 166whp on the same dyno.
Do I think that the Ace A350 could have provided even bigger gains? A little bit more most likely, but I don't know for sure at this point, at least without seeing the results back to back on the same dyno. Also, for the extra cost, would it have been worth it? I personally don't think so based on my experience.
Beyond the comparisons, how does the car feel? Well, the car feels completely transformed. I was never one to complain about the power of the Toyobaru twins, but the extra power along with the linearity of the power band without the dip is truly, truly life changing; the car feels so much faster now. If you have a BRZ/86 and have been on the fence about doing this, do it. You won't regret it.
And now, sound clips! Here's a quick rev I had my buddy record with my iPhone 6S while washing the cars.
I also compiled some driving clips as well. Shot with my Nikon D3300 and Nikkor 35mm f1.8 lens, on a mount no where near stable enough. Car was mic'd up with a cheap amazon lavalier mic placed on the bumper about 8" above the exhaust tips. In-car DSLR mounting solution will need to get better to curb the shakies, but the audio from that mic on the rear bumper? Ace (heh).
UPDATED with some better video: